X-LINE Operation System
It is self-designed and features remote maintenance systems, troubleshooting and boot functions. More convenient operation, easier maintenance.
Saving Film Cost
With pre-stretch roller, maximum up to 380% pre-stretch rate.
Maximize the value of each meter of stretch film
Standard constant releasing film
Fixed-point wrapping and quantitative use film

Better Components
X-LINE PLC

X-LINE Touch Screen
X-LINE Inverter

SICK proximity switch

AUTONICS photoelectric switch

WEIDMULLER terminal block



Advanced Safety Technology
Safety device under film carriage to protect the foot or head of the operator.Once someone touches the bottom of the membrane holder, the machine will automatically alarm and stop running. SMART WASP takes full account of the safety of the operator.
Intelligent LED Light
1. With LED indicator on machine.
Ready for work--Blue color
Working--Green color
Alarm--Red color
2.Touch screen guide you how to operate machine. If alarm appears, touch screen will show you how to solve problem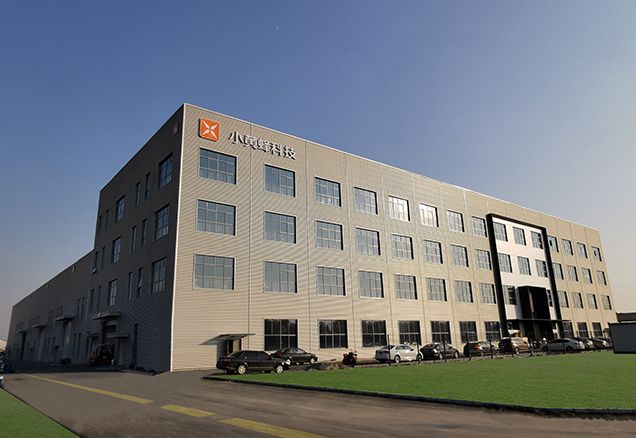 Choose the Best Pallet Wrapping Machine
Do you want to choose the best Pallet Wrapping Machine for electric industry?

The intelligent pallet Packaging machine is a new type of packaging equipment designed by Smart Wasp. This Pallet Wrapping Machine for electric industry can improve the logistics efficiency, reduce the loss in the transportation process, has the advantages of dust, moisture, reduce packaging costs, etc., which is an ideal choice to improve the grade of product packaging. Smart Wasp intelligent pallet Packaging machine efficiency is high, one device to replace the workload of 5 people. You also can use our Pallet Wrapping Machine for food industry and use Pallet Wrapping Machine for Light pallet. At present, it has been widely used in enterprises all over the world. If you want to ask pallet wrapping machine price, please contact us! We have top pallet packing machine for sale!




Reasonable price, delivery time. Welcome to buy!

We offer a wide range of Standard Pallet Wrapping Machine! As a professional Pallet Wrapping Machine supplier, Smart Wasp is willing to provide you excellent quality, perfect service, allows you to save money and worry! If you need to wholesale intelligent pallet Packaging machine for work, please contact us.



Brand
SmartWasp
Soft start&stop
Included
Model
X

0

ps

Intelligent Alarm
Included
Load weight
1500kg/2000kg/2500kg
Stop at original
Included
Turntable speed
3-10rpm
Turntable lock
Included
Packing speed
25-30 loads/h
Cut film
Manual
Column height
2400mm/2800mm/3200mm
Fix film on pallet
Artificial supplementary
Packing height
2000mm/2400mm/2800mm
PLC
X-Line
Turntable size
1500mm/1650mm/1800mm/2000mm/
2200mm/2400mm
Inverter
JSK/X-Line
Turntable height
86.7mm
Touch screen
Smart Wasp
Pre-stretch rate
100%/200%/300%
Contacts
Schneider
Up&down speed
1.5-5m/min
Button switch
Schneider
Film Width
500mm
Approaching switch
SICK
Film paper Core
76mm
Safety device
Film carriage bottom safety sensor
Noise decibel
≤75dB(A)
Working environment
Humidity: ≤90%
Temperature: -10-40℃
Pneumatic components
AirTac/Festo
电机 Motor


Smart Wasp
Machine power
0.75KW/0.375KW/0.375KW




Voltage
2P AC 220V 50Hz
Industrial appearance
Metal plate
Machine weight
480kg(1500mm) 550kg(1650mm)
Remote control
Optional
Machine size
L2335*W1500*H2400(mm)
Certificate
CE